Born 1955 -  Ashington Northumberland England
On seeing an exhibition of paintings in 1977 by 'The Ashington Group' - 'The Pitmen Painters'- a group of Ashington men brought together in 1934 by the Workers' Educational Association for Art Appreciation classes, Mik Critchlow realised the value of art as a social document, the visual representation of everyday life by one's own experiences and knowledge.
In the same year, after several years as a merchant seaman, he returned to study Art & Graphic Design in his native Northumberland, whilst in his first year at college he received a commission by MidNAG (Mid Northumberland Art Group) to produce an exhibition documenting his home town of Ashington - Once reputed to be the largest coal mining village in the World.
The son of a miner, he worked within the community with a deep-rooted empathy for his subjects, documenting the area and its people during a rapid period of social and environmental change.
SELECTED PUBLICATIONS:
Mik's work has been published/featured in many publications including:
'Under The Rainbow' - Bloodaxe Books 1992
'Durham Past Present Future' - Queen Anne Press 1993
'Car Crazy' - Barry Stone 2001
'Igloos In The Sun' - Barry Stone 2004
Seamen - The NUS Strike 1988-1989
 Black Diamond Press 2013 - Limited Edition Sold Out
'Britain's Lost Mines' - Chris Arnot - Aurum Press 2013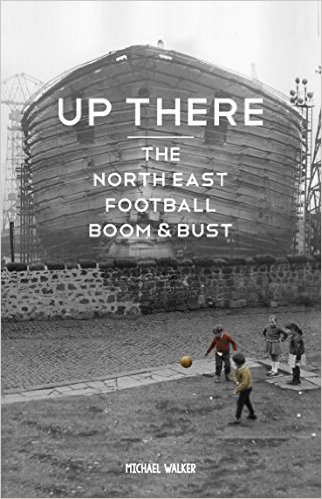 'Up There'  -  Michael Walker - DeCoubertin Books 2014
The British Journal of Photography 
Amateur Photographer
Creative Camera
The Architects Journal
 The Landworker
Nicaragua Today
The Independant
The Guardian
Cricket World

ARTIST RESIDENCIES/WORKSHOPS:
1987-2016: Various Schools/Art Centre Residencies Including:
Durham County Council Arts Libraries Museums
'Silloth Residency 1992 -  Raymond Moore Photo Trail'  -  Image: Andy Mortimer
Silloth On Solway Middle School Cumbria - Photographer In Residence
Coquet High School Amble - Photographer In Residence
Queens Hall Arts Centre Hexham-Documentary Photography
Riverbank Special School
Netherton Park Social Services Children's Assessment Centre
Alexandra County First School
Coates Endowed Middle School Ponteland Northumberland
Northumberland Libraries-Alnwick & Berwick Upon Tweed-'Tomorrows History'
Alnwick Playhouse Darkrooms
Wansbeck Community Initiative Centre
Northumbria Probation Service
Saint Benet Biscop High School-Bedlington
Northumberland College
Helix Arts Newcastle - ISSP Northumberland 'My Take'
BAIT - 'The Share' - Guide Post CIU Social Club
Buddleia Arts Projects / BAIT -  'The Hirst'
EXHIBITIONS:
1979 "Ashington A Personal View"
Wansbeck Square Gallery - Ashington
1980 "Northern Arts Awards Show" (Group Show)
Spectro Arts Gallery - Newcastle Upon Tyne
1982 "The Third Brunel Photo Show" (Group Show)
Brunel University -London
+ National Touring Show
1982 "Work in Progress"
Woodhorn Church Gallery
1984 "Photographers in Support of the Miners"
(Group Show & Print Auction)
Untitled Gallery - Sheffield
Royal Festival Hall - London
Stills Gallery - Edinburgh
1987 "Ashington A Coal Mining Town"
Side Gallery - Newcastle Upon Tyne
+ Regional Touring Side Shows
1988 "Seamen - The Ferries Dispute"
Side Gallery - Newcastle Upon Tyne
+ Regional Touring Side Shows
1990 "Nicaragua Libre"
Side Gallery - Newcastle upon Tyne
1990 "Index Photographers" (Group Show)
Galerie 4 - Cheb - Czech Republic
1993 Darlington Art Gallery
1993 "Cricket - More Than A Game"
DLI Museum / Durham Art Gallery
MCC Museum - Lords Cricket Ground - London
Grey Art Gallery - Hartlepool
The Bowes Museum - Barnard Castle
1994 "Unclear Family" (Group Show)
Crook Civic Centre - County Durham
Side Gallery - Newcastle
Galerie 4 - Cheb - Czech Republic
Lucioles - France
Ruhrland Museum - Germany
1994 "Seafarers"
Side Gallery - Newcastle Upon Tyne
+ Touring Side Shows
2001 'Car Crazy' - Laing Art Gallery, Newcastle Upon Tyne
2004  'Photography & Film' - Side Gallery Newcastle Upon Tyne (Group Show)
2009 'Northern Spirit' - (Multimedia) Laing Art Gallery - Newcastle Upon Tyne
2010 'We're All Photographers Now' - (Projections)  New York Photo Festival USA
         'The Share' - Image: Shellie Critchlow
2015  'The Share' - Woodhorn Museum & Archives  
2015  'For Ever Amber' - Laing Art Gallery, Newcastle (Group Show)