Northumberland Miners Picnic 2015 (Image: Jason Thompson)
Born 1955 in Ashington Northumberland England
On seeing an exhibition of paintings in 1977 by 'The Ashington Group' - 'The Pitmen Painters'- a group of Ashington men brought together in 1934 by the Workers' Educational Association for Art Appreciation classes, Mik Critchlow realised the value of art as a social document, the visual representation of everyday life by one's own experiences and knowledge.
In the same year, after several years as a merchant seaman, he returned to study photography & graphic design in his native Northumberland, whilst in his first year at college he received a commission by MidNAG (Mid Northumberland Art Group) to produce an exhibition documenting his home town of Ashington - Once reputed to be the largest coal mining village in the World.
The son of a miner, he worked within the community with a deep-rooted empathy for his subjects, documenting the area and its people during a rapid period of social and environmental change.
Between 1979 and 1983 Mik won five arts production awards from Northern Arts to continue a series of long term photography projects in the North East of England including 'Pitheads' which examined the working environment of colliery workers, 'Whippet's' which explored dog racing culture in South East Northumberland & 'Seacoalers', which documented the lifestyle of families working on the beaches of Lynemouth, Northumberland.
Throughout the late 1970s, the 80s and the early to mid 90s, Mik continued to work as a social documentary photographer.
'Butlins - Filey - North Yorkshire 1980'
Since the Mid 90's Mik has worked mainly for trade unions and development agencies, supplemented by teaching work within colleges & schools, on Photographer-in-Residence placements through Northern Arts/Arts Council England. He has also spent time as an art tutor for the Workers Educational Association teaching photography and darkroom skills to groups of unemployed adults in the North East of England
1990 - Shortlisted finalist for the W.Eugene Smith Memorial Award Grant for Humanistic Photography - International Center for Photography, New York USA
1991 - One of only twelve British Artists selected by Arts Council England for their Pilot Programme
'Artists In Education' - DeMontfort University - Leicester.
PUBLICATIONS:
Mik's work has been published/featured in many publications including:
'Under The Rainbow' - Bloodaxe Books 1992
'Durham Past Present Future' - Queen Anne Press 1993
'Car Crazy' - Barry Stone 2001
'Igloos In The Sun' - Barry Stone 2004
Seamen - The NUS Strike 1988-1989
 BlackDiamond Press 2013 - Limited Edition Sold Out
'Britain's Lost Mines' - Chris Arnot - Aurum Press 2013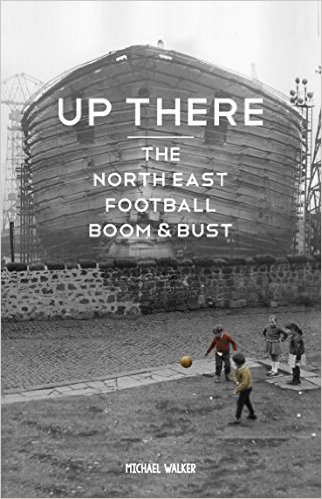 'Up There'  -  Michael Walker - DeCoubertin Books 2014
The British Journal of Photography 
Amateur Photographer
Creative Camera
The Architects Journal
 The Landworker
Nicaragua Today
The Independant
The Guardian
Cricket World

ARTIST RESIDENCIES/WORKSHOPS:
1987-2015: Various Schools/Art Centre Residencies Including:
Durham County Council Arts Libraries Museums
'Silloth Residency 1992 -  Raymond Moore Photo Trail'  -  Image: Andy Mortimer
Silloth On Solway Middle School Cumbria - Photographer In Residence
Coquet High School Amble - Photographer In Residence
Queens Hall Arts Centre Hexham-Documentary Photography
Riverbank Special School
Netherton Park Social Services Children's Assessment Centre
Alexandra County First School
Coates Endowed Middle School Ponteland Northumberland
Northumberland Libraries-Alnwick & Berwick Upon Tweed-'Tomorrows History'
Alnwick Playhouse Darkrooms
Wansbeck Community Initiative Centre
Northumbria Probation Service
Saint Benet Biscop High School-Bedlington
Northumberland College
Helix Arts Newcastle - ISSP Northumberland 'My Take'
BAIT - 'The Share' - Guide Post CIU Social Club
EXHIBITIONS:
1979 "Ashington A Personal View"
Wansbeck Square Gallery - Ashington
1980 "Northern Arts Awards Show" (Group Show)
Spectro Gallery - Newcastle Upon Tyne
1982 "The Third Brunel Photo Show" (Group Show)
Brunel University -London
+ National Touring Show
1982 "Work in Progress"
Woodhorn Church Gallery
1984 "Photographers in Support of the Miners"
(Group Show & Print Auction)
Untitled Gallery - Sheffield
Royal Festival Hall - London
Stills Gallery - Edinburgh
1987 "Ashington A Coal Mining Town"
Side Gallery - Newcastle Upon Tyne
+ Regional Touring Side Shows
1988 "Seamen - The Ferries Dispute"
Side Gallery - Newcastle Upon Tyne
+ Regional Touring Side Shows
1990 "Nicaragua Libre"
Side Gallery - Newcastle upon Tyne
1990 "Index Photographers" (Group Show)
Galerie 4 - Cheb - Czech Republic
1993 Darlington Art Gallery
1993 "Cricket - More Than A Game"
DLI Museum / Durham Art Gallery
MCC Museum - Lords Cricket Ground - London
Grey Art Gallery - Hartlepool
The Bowes Museum - Barnard Castle
1994 "Unclear Family" (Group Show)
Crook Civic Centre - County Durham
Side Gallery - Newcastle
Galerie 4 - Cheb - Czech Republic
Lucioles - France
Ruhrland Museum - Germany
1994 "Seafarers"
Side Gallery - Newcastle Upon Tyne
+ Touring Side Shows
2001 'Car Crazy' - Laing Art Gallery, Newcastle Upon Tyne
2004  'Photography & Film' - Side Gallery Newcastle Upon Tyne (Group Show)
2009 'Northern Spirit' - (Multimedia) Laing Art Gallery - Newcastle Upon Tyne
2010 'We're All Photographers Now' - (Projections)  New York Photo Festival USA
         'The Share' - Image: Shellie Critchlow
2015  'The Share' - Woodhorn Museum & Archives - 27th June - 11th October 
2015  'For Ever Amber' - Laing Art Gallery, Newcastle (Group Show) - 27th June - 19th September  
Oliver Kilbourne & Jack Harrison - 'Pitmen Painters'
The Ashington Group Hut 1982
(Image: Copyright Mik Critchlow)